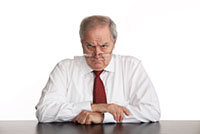 A concern that frequently frustrates employees is the lack of accessibility or approachability of their own manager. There are many reasons why employees feel that their manager is not accessible nor even approachable. Some of their stated reasons include:
The manager is not receptive to negative feedback.
The manager spends a large portion of the day in his/her office with the door closed.
The manager spends too much time in meetings.
The manager provides more negative feedback than positive recognition.
The manager does not have time to spend with employees because he/she is always too busy putting out fires or working on important projects.
The manager travels and is out of the office a lot, slowing down the decision making of people who need additional answers or input from the manager.
When employees feel a manager is not accessible or approachable, there is one guarantee: the manager will have more problems, and bigger problems, than if he/she were perceived as available to them. When employees perceive a manager as unavailable or unapproachable, they tend to cover up problems. Even if the employees do not cover up problems, it still takes the manager longer to find out what their problems are. The classic statement from an unapproachable or inaccessible manager is, "All I do around here is put out fires." It never occurs to this manager that by being inaccessible or unapproachable, he might be the pyromaniac starting all the fires.
This kind of manager impacts employees in a specific way–they begin to lack motivation. An employee's lack of motivation stems from several factors:
Not having access to pertinent information needed to complete major and minor tasks.
A lack of confidence in not knowing performance strengths and weaknesses.
A need to be kept informed by asking other managers and supervisors in the organization.
An increasing amount of unresolved employee conflicts, even within the department.
Too much time spent on activities that are not really important to the manager or to the success of the company.
These five steps will help managers and supervisors become more accessible and approachable in the eyes of their employees. Try one a day until all five become a part of your daily routine.
Set aside some time each day to communicate with your employees.
Remember, your success as a manager depends on getting things done through others. Take, for example, Marissa Mayer, Vice President of Search Products & User Experience at Google who, "leaves her office door open for an hour (though it tends to last longer) every day to allow Googlers to ask questions, get advice or just get her approval on a project." Office hours are a great way to schedule meetings with employees to understand their concerns and discuss their ideas.

Ask your employees open-ended questions.
Examples of such questions are, "How can I support you better?" or "What information do you need from me to become more successful at your job?"

Really care about your employee's personal and professional success.
If you truly care about your employee's success, you will find it easier to spend time supporting them. You will ask them questions and you will listen to their responses.

Take time to give feedback daily.
The more positive feedback you give, and the more frequent the feedback, the more motivated your employees will feel.

Send out the right nonverbal communication.
Check your nonverbal actions. Always being in a rush, or sitting in your office with the door closed, sends out signals that you do not want to communicate with your staff.
By following these five simple steps, you can create a better, more comfortable relationship with your employees. Their motivation will increase, and you will find it easier to achieve the results you expect and desire from them.